Protecting Your Interests
(941) 756-6600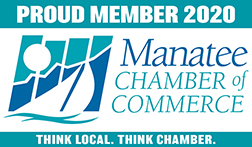 Testimonials
Dana and her staff were extremely helpful in helping our family recover claims held by the State of Florida. Fast, efficient, and extremely responsive, we were greatly impressed with being out of State and trying to finalize a family estate. The personalized communication and follow up on the issues and status was outstanding. - 5-star client review on Avvo.com
"Admirable!" Simply "Fantastic!" Keep doing what your are doing. Atmosphere very warm, inviting and so friendly. Appreciate your humanity.
My experience was very pleasant and satisfying. I enjoyed my time spent with both Dana and Rod and have in fact referred them to a friend!
Great experience would definitely recommend them to others.
Your support staff is outstanding!
At age 81, I am so pleased with your staff and how you made it so easy to see a lawyer, thank you.
Dana is fabulous! She answered my questions and documents were perfect, don't change a thing!
Extremely happy with our services with attorney Rodney Gerling. He answered all our questions and informed us of things that were not known to us. We certainly would refer someone we knew to him. We never had to wait for appointments and never felt rushed. The girls in the office were also sweet and polite to us while we were there.
I was very happy with your service and felt very relaxed with talking with Dana. I've already referred your firm to a few people.
Since I was under time restraints, I appreciated the quick response on preparing my living will and trust. Everyone was very nice.
We could not suggest any improvements to your service. You were informative and knowledgeable. Your staff was pleasant to deal with. Your fees were reasonable and we wouldn't hesitate to recommend your office.
Call us for Your Free Consultation