Protecting Your Interests
(941) 756-6600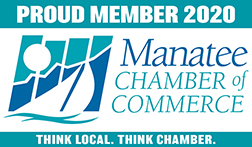 Personal Injury
Protecting Your Interests! We have years of experience working for the insurance companies and defending these claims. As your Attorney we will have a better idea of how the insurance companies value your claim, having been on the other side.
Areas of Practice:
Accidents
Pedestrian Accidents
Bicycle Accidents
Premise Liability
Car Accidents
Motorcycle
Civil Battery
Nursing Home Abuse
Civil Assault
Slip and Fall
Top 5 Things to do if you have been injured
Call the Police and make sure you get a complete copy of the motor vehicle accident report/incident report for a slip and fall or assault from the Officer. The Police Officer will get the essential details that will be needed to proceed with your claim.
Get the name of all parties at the accident scene and their insurance information. If you fell in a store, make sure you get the name and addresses of the Manager and Employees, or contact information. Be sure to ask any witnesses at the scene of the accident or in the store for their names, addresses and telephone numbers. They can be extremely helpful in the future in proceeding with your claim.
Don't try to play Doctor at the scene of the accident. If you feel pain and discomfort, get to a Hospital or have the ambulance take you to the hospital. The worse thing you can do is try to self-diagnosis your injuries. Don't reject the ambulance because you think it will be too expensive. If you had a motor vehicle accident, your Personal Injury Protection Insurance should cover the trip.
Immediately get the proper health care for your injuries and follow Doctor's instructions. It is essential that you care properly for your injuries and not try to be a hero. A Doctor or Hospital will be able to order the essential testing required to diagnosis and begin to help your injuries. Your health is very important!
Consult an Attorney prior to ever speaking with the Insurance Company. The insurance company, while it may appear they are looking out for your interests, will try to take your statement and then use it against you later. When an accident first occurs, you are confused and upset and should take the time to get your bearings before answering any questions that may not be exactly clear. At the Gerling Law Group we will sit with you while you give a statement to an insurance company to make sure that their questions are clear and fair.