Protecting Your Interests
(941) 756-6600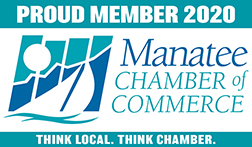 Elder Law
We are a member of the National Academy of Elder Law Attorneys. Call for your in Office or Telephone Consultation!
Many of the issues in Elder Law require the assistance of an Attorney in Florida. We can help make the entire process much more understandable and be your eyes and ears in Florida when you are not able to be here.
Probate Administration
Trust Administration
Guardianships
Medicaid Planning/Qualification
Fraud on the Elderly
Nursing Home Abuse
Elder Law Resources
National Academy of Elder Law Attorneys
Older Floridian's Handbook
Statewide Public Guardianship Office
Administration on Aging
Florida Agency for Health Care Adminstration
Medicaid Planning
If someone you know will be entering a nursing home and are concerned with the cost, then you should be aware that Medicaid will pay for the nursing home for individuals that qualify. Many people are concerned that their entire life savings must be spent before Medicaid will begin to make payments and wish to avoid this circumstance. With the help of an attorney an individual may qualify for Medicaid when otherwise they would not.
The Medicaid Institutional Care Program is a federally funded and state administered program that pays nursing home costs for individuals who qualify. Eligibility is determined by the Department of children and Families, and administered by the Agency for Health Care Administration. There are three elements that must be met to qualify for the Medicaid program. The first element is that the applicant must be medically needy to be in a nursing home, the second element is an asset limit, and the third is an income cap. As of 2012 the asset limit is set at $2000.00 in countable assets, the income cap is $2094.00/month. Applicants over the asset limit or whose income is greater than the income cap will be denied Medicaid.
An attorney can help preserve assets for an applicant that may seem not to meet the elements by aggressively, creatively and legally reclassifying the assets and income. You should consult with an attorney before transfers are made or an application is filed because mistakes could result in an ineligibility period penalty.